Liquid Face Lift
helping you to look a little younger and fresher
For many years when you reached the ages of 40 or 50 and wanted to look your best was to opt for a surgical facelift. Now we are able to help your ageing skin to look younger and fresher with a Liquid Face Lift.
It is natural for your face to descend beyond the age of 30. Your cheeks can lose volume; gravity pulls the cheeks downwards putting tension on the collagen and hyaluronic acid in the skin. The daily stresses and strains, along with smoking, sunshine and age affect the skin's elastic fibres. As elasticity is reduced the cheeks begin to drop.  And during the night when we sleep on the side of our face we squash the fatty part of our cheeks. All of this combines to fallen cheeks which can produce bags under our eyes and jowels.
Liquid Facelift v Surgical Facelift
A liquid facelift aims to replace lost volume in your cheeks to life the face and reverse signs of aging.
Whilst the effects of a liquid face life may last 18 months, a surgical facelift may last around 10 years. However, a liquid facelift can be repeated, maintained and tweaked over the years with the treatments being adapted as your face ages. A liquid facelift treatment can adapted with small adjustments for optimal results.  Overall the options are more flexible without the need for any surgical procedures and recovery times.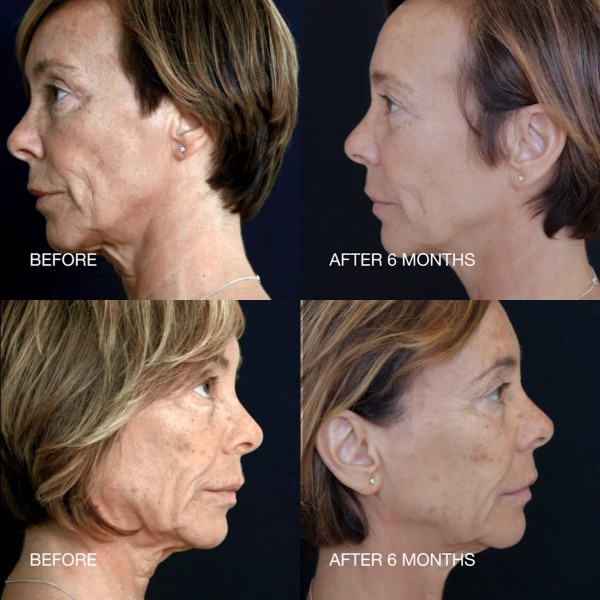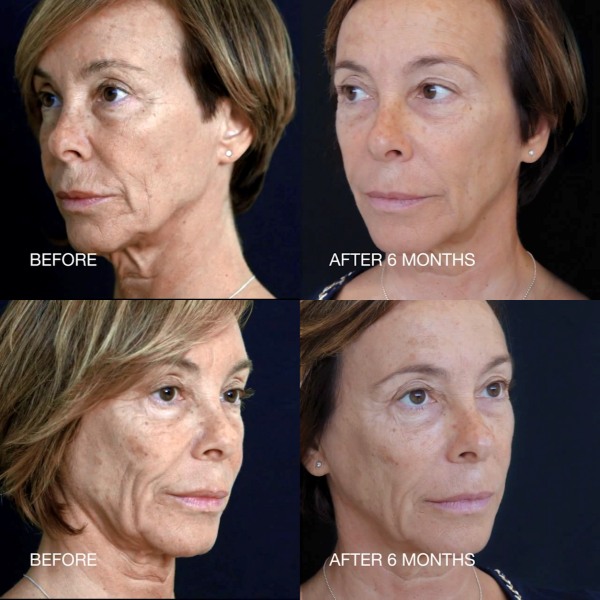 Liquid Face Lifts
| | |
| --- | --- |
| Treatment only takes 15 minutes | €800 |