Dr Declan Moloney
BA B.Dent.SC
Dr. Declan Moloney since graduating from Trinity College Dublin in 1996 has 25 years experience working in private practice in the UK, Australia and Ireland.
In 2009 he was awarded a Certificate in Dental Implantology by Nobel Biocare following a year long course.
Declan has also completed  numerous programmes to include Fastbraces® and 6 Months Smiles! He is delighted to be able to offer these treatments at Ranelagh Court Dental Clinic in the heart of Ranelagh Village.
He continues to keep up to date with all the latest advances in techniques and products available to benefit his patients, and continues to use superior materials such as Venus Diamond, a premium quality filling material which is tooth coloured.
Declan is also delighted to be working in collaboration with the best Dental Technicians and laboratories only.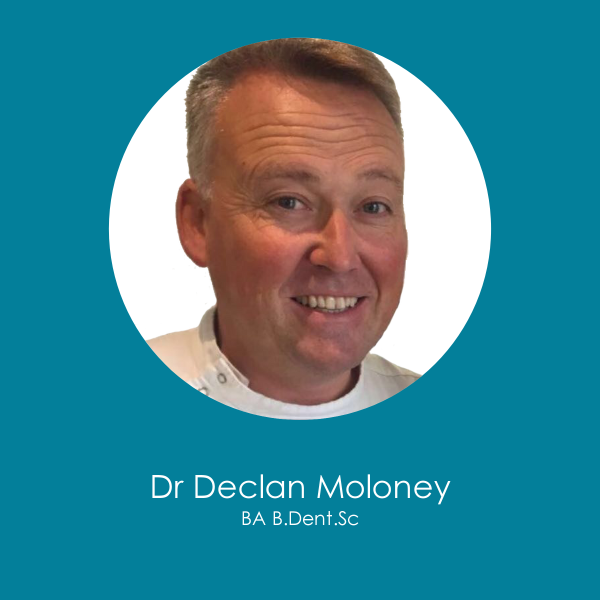 Achievements
Declan Moloney on advanced Ortho Course being congratulated for case achievements by Professor Anthony Viazzi, the inventor/father of new age orthodontics.
"I would like to congratulate Declan on his achievement of reaching the master affiliate level in provision of Fastbraces®.He has completed now a similar number of cases to that which the average postgraduate would complete by the end of their postgraduate training.This is a validation of his achievement and that he is now an expert in the provision of Fastbraces®."
Professor Anthony Viazzi